Create skill profiles built from the Skill.me database enriched by AI which detects the winning skills for every role in your company
Setting and owning growth goals propels employees forward
Skill.me empowers employees to ask for and value feedback
Skill.me enables virtual 1:1's with managers suggesting growth goals and skill priorities with progress tracking
Managers can connect their TEAMS with the right resources and the right experts just when they are needed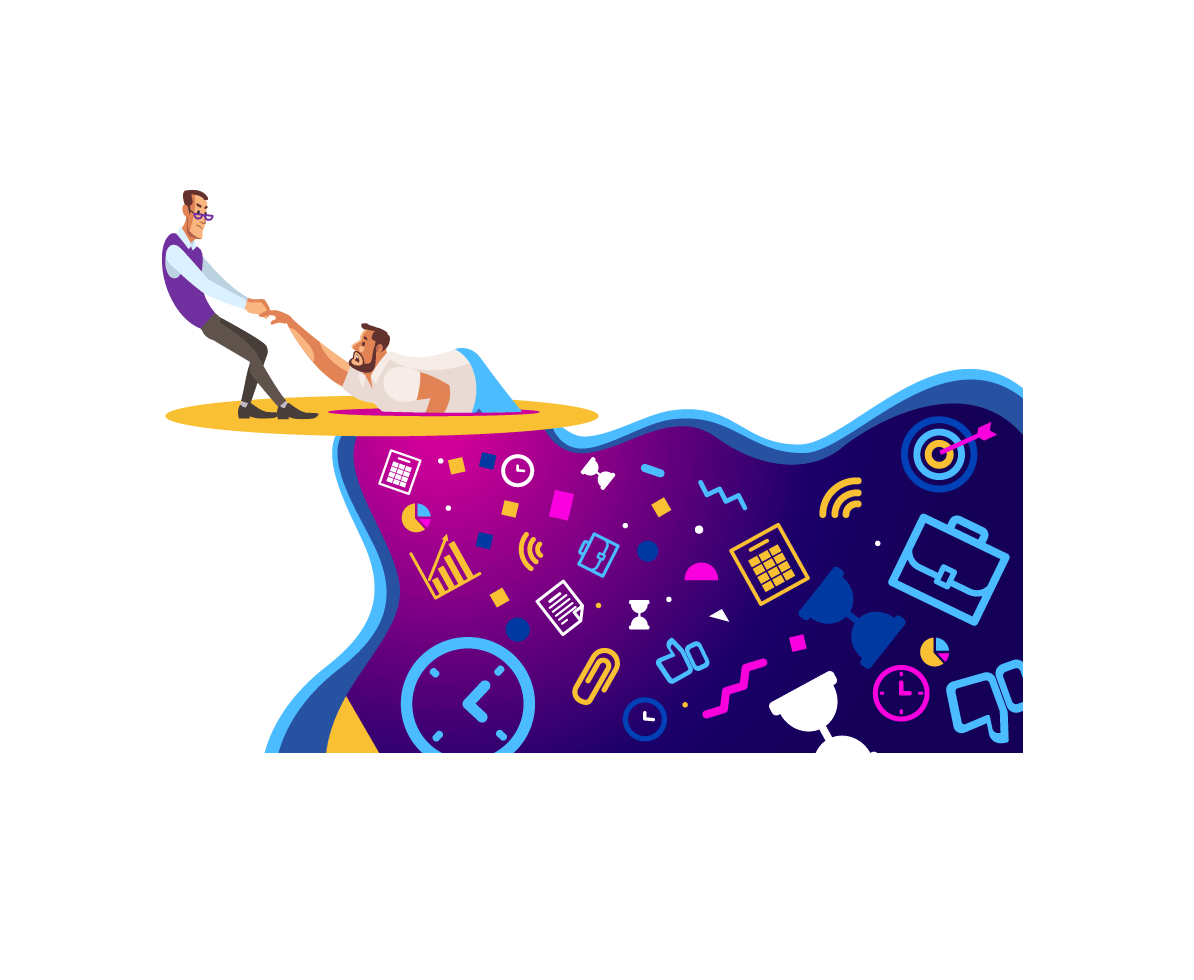 Skill Masters are promoted to mentor and model skills for others resulting in accelerated skill development
Safezone is your employees safe place where they can skill without any concerns that someone is looking over their shoulder. With Safezone employees can be their authentic selves
The 'Going Purple' Formula
Going Purple is at the core of the Skill.me method for skills growth and development. The canvas for skilling is the 'Skills Board'. Skills boards are made up of tiles each representing skills that drive peek performance in role.
Colors tell the story.
Red represents skills that you should simply stop developing. They will not help you in your role and worse may have negative consequences. Amber are new and emerging skills that in time will rise in importance. They are the skills of the future and you should start to develop these skills. Green skills are critical skills where your growth to peek performance is at its greatest requiring your most intense focus. With lavender the finishing line Is in sight, its time to put in that last sprint before crossing the line, going purple, becoming a Champion. Going purple doesn't mean our work is finished, its just getting started, no resting on laurels, lets model for others, its Alistair helping Johnny over the line, champions both.
Used by Microsoft to Instill a
Growth Mindset Culture
Make lifelong learning a priority. Shift the focus from "Know it all" to "learn it all."

Employees with a growth mindset have a willingness to continuously learn new skills

People who want to grow ask for and value feedback.

Setting and owning Growth challenges propels employees forward
How do the best Managers Coach?
According to Gartner Managers that introduce employees to the right people and resources for their development needs, referred to as "Connector Managers", triple the likelihood their direct reports are high performers
3x Faster Skill Development
Increase connector behaviors of all employees.

Connecting peers is more efficient driving a viral skilling effect.

Skill development accelerates faster when employees are connected

Harnessing people's strengths in the service of a common goal drives higher performance.

Mentoring should sit at the heart of every organization's training, development and learning strategy.
40% of employees working remotely

55% of employers say larger % of workforce will be remote by 2028

Remote workers spend 3x the hours on skill development

Remote workers reference multiple sources and are much more likely to connect with experts resulting in deeper skill development
How does Skill.me support GDPR?
Skilling with Authenticity is central to our Skills philosophy. With Skill.me employees are in the driving seat. Using Safezone employees control their own data privacy. They can decide who they want to share their data with. For example they can decide if they wish to share their data with their Manager or with team members or members of their community to help with Mentoring. Specifically we support GDPR with:
1.Data Encryption, 2. Data privacy, 3. Data validation, 4. Data mobility,
and 5. Data deactivation and deletion. We have extensive experience in working with and meeting the needs of worker councils in Asia and Europe; France and Germany. Please contact us with specific GDPR related questions.
What Business Initiatives does Skill.me support?
Skill.me supports 5 Business Initiative scenarios: 1. Growth Mindset - With Perspectives and Growth Priorities Skill.me instills Growth Mindset. 2. Connected Manager - With Task Management, Experts and access to top learning resources Skill.me is great for Connected Manager coaching. 3. Harness the Power of Employees - With viral skilling through mentoring Skill.me is built to harness the power of employees. 4. Remote Worker - With Skill Boards Managers and Team Members can connect remotely on skill Perspectives, suggesting, setting and tracking skill priorities. 5. Skill Assessments - Skill.me is perfect for Skill assessments, identifying skill strengths, gaps and need for skill investment. Finally, Skill.me enables the tailoring of skill initiatives across regions and countries. Learn more.
How to Create a Skills Profile?
Skill profiles are created from our skills database or, can be generated from existing skill profiles that you may already have created. These can be enriched using our skills database and our AI to incorporate the winning skills for every role in your company. Contact our Sales team to give you a guided tour of how to create your Skills profile.
What Skilling scenarios is Skill.me used for?
Skill.me is a perfect solution for many skilling scenarios including Role based Skilling aligned with Learning and Readiness, Skill Assessments, Onboarding, Re-Skilling, Upskilling, Upskilling to next roles, Tech Intensity Skilling, Industry Skilling, Partner Skilling and Development, Manager Coaching and Leadership Development. Contact our Sales team to see if Skill.me is right for your next skilling initiative.
Set-up a demo and sign-up for a free trial by completing the enquiry form below