Top Skill Trends for 2021
Top Skill Trends for 2021
What do 13,20,44,75,115 DAU's have in common? These are the last five statements made by Microsoft about Daily Active Users of Microsoft TEAMS between July 2019 and October 2020, that is a 784% increase in users in 15months, next stop 200 million DAU's by end of 2021 anyone? Hence why L&D companies, including Microsoft themselves, are scrambling to develop native TEAMS L&D Apps and ready them for 2021.
1. Microsoft TEAMS the

Platform of choice for L&D
Microsoft TEAMS is fast becoming the platform of choice for Learning & Development. TEAMS Apps are
integrated into the flow of the conversation between team members enabling "just in time" learning that is so
much more valuable than "one size fits all" readiness roadmap-based approaches.
As Josh Bersin writes "almost every learning vendor is now adding tools to support this new paradigm."
​
TEAMS Apps are simple and easy to use. Take Microsoft Planner for example, its popularity stems from its ease of use.
Simply + to add a new Task category called "Buckets" and + to add "Tasks" to the Task buckets. Tasks can be
scheduled, and team members assigned to help with task completion. Task buckets are laid out on a Kanban
style board making task management easy.
​
Now imagine the same App experience for Skills. Click+ to add a new Skill "Category" (from a list
associated with your role) and + to add specific Skills for development (choose from a recommended list).
A personalized Kanban board, this time for skills, is generated. Tasks can be added to Skills, a list of
experts appears for mentoring and a list of resources to help accelerate development.
2. +Skills, Skill Databases
A new breed of skills Apps that give users the ability to create or co-create their own
Skills Boards to manage their own development are rising up. In-the-flow, Personalization, AI,
and Remote working are all trends fueling the growth in these personal skills apps. In 2021
we will see more and more employees taking charge of their own skills development.
​
The role of L&R and Sales Enablement is to make recommendations on the best fit apps and
importantly when the user clicks on + to add a skill, a list of "applicable skills" for their role,
career stage, appears for them to choose from and prioritize or, better a role profile that
defines "excellence in their role" is already available for them to choose from
created by HR, L&R or Sales Enablement.
​
This is the forcing function for companies to invest in building a skill database for roles
across their company or, to partner with 3rd parties to find the most applicable databases
for their company. In 2021 we will see the rise of 3rd party skills databases that focus on
a broad set of roles or focus just on disciplines such as just Sales and Marketing or on
Start-up's or Industries such as Financial Services.
Every employee has different skill priorities, the role context might be the same, but tenure,
career stage, role qualifiers (Global, Regional vs. local customer or partner engagement) and
strengths finding (value proposition crafting vs. negotiation) drives a different priority set for
every employee. Cookie cutter L&R will be replaced by personalized skill development in 2021.
​
Personalization is a trend that is being driven from the top. Executive Vice Presidents of
companies like Microsoft are saying to L&R, your no:1 priority for 2021 is to deliver
a personalized learning experience. Not only does this drive up the value curve for L&R
but it also reduces costs, leading to fewer investments in expensive global readiness
initiatives that do not deliver the expected results.
The need to deliver a personalized skills experience drives the need for AI.
Personalization means finding the very best content either inside of the company or, from
outside of the company that can address the personalized needs, serving-up the world's
best content just when it is needed.
​
AI has the potential to take the value realized by the business from L&R and Sales Enablement
to the next level. For example, AI can predict the skills that should be prioritized for development
based on knowing what skills are having the biggest impact on the performance of top performers
across a role community. AI can deliver "Skill Alerts" to Sales Organizations, Sales Managers to
guide coaching based on knowledge about the skills competitors are investing in developing.
For example, the top skill that Amazon hires for is "value proposition - crafting and delivery".
This skill is fast becoming a competitive advantage for Amazon AWS sellers vs.
Microsoft Azure sellers. AWS seller's ability to deliver a more effective value proposition vs.
Azure is tipping the balance in sales wins for AWS vs. Azure.
The execution of these skill workloads is not automatic. It is not "Press the +Sign" and it all
magically happens. Realization of business value through AI requires Human intervention.
L&R and Sales Enablement leaders will need to invest in AI partnering, working with 3rd parties
who build the AI code, skill models, apply the algorithms, test the outcomes to ensure
"Skill Alerts" and "Content Recommendations" deliver the expected value proposition
of AI for users. That said, build these partnerships, deliver these insights and AI can
be a game changer for L&R and Sales Enablement in 2021.
Covid-19 has quite literally transformed the way Sales Managers and Sellers interact.
Remote Coaching is the new normal. The conference room has been replaced with the
chat room and as a result we will see new remote based Sales Manager to Seller coaching
work loads surface in 2021. For example, via chat the Sales Manager recommends that the
Seller works on improving their value proposition for a certain customer. The conversation
initiates a "Skills Chatbot" that guides the seller to the very best content in the skills app that
helps them learn more about building great value propositions.
The value of skill chatbots will go beyond just recommending great content in a chat
conversation between a Sales Manager and a Seller. The chatbot will recommend
experts in building value propositions from across the community and enable the connection
between the seller and the expert for the purpose of initiating a mentor/mentee relationship
and so, the realization of the "Connected Manager" (Gartner research shows that
Connected Managers "triple the likelihood" their direct reports become top performers)
is realized through the skills chatbot.
​
The skills chatbot of course goes ahead and records value proposition as a skill priority for
the seller and adds this to their list of priorities in the skills app so that in future 1:1's progress
can be reviewed against the value proposition sills priority.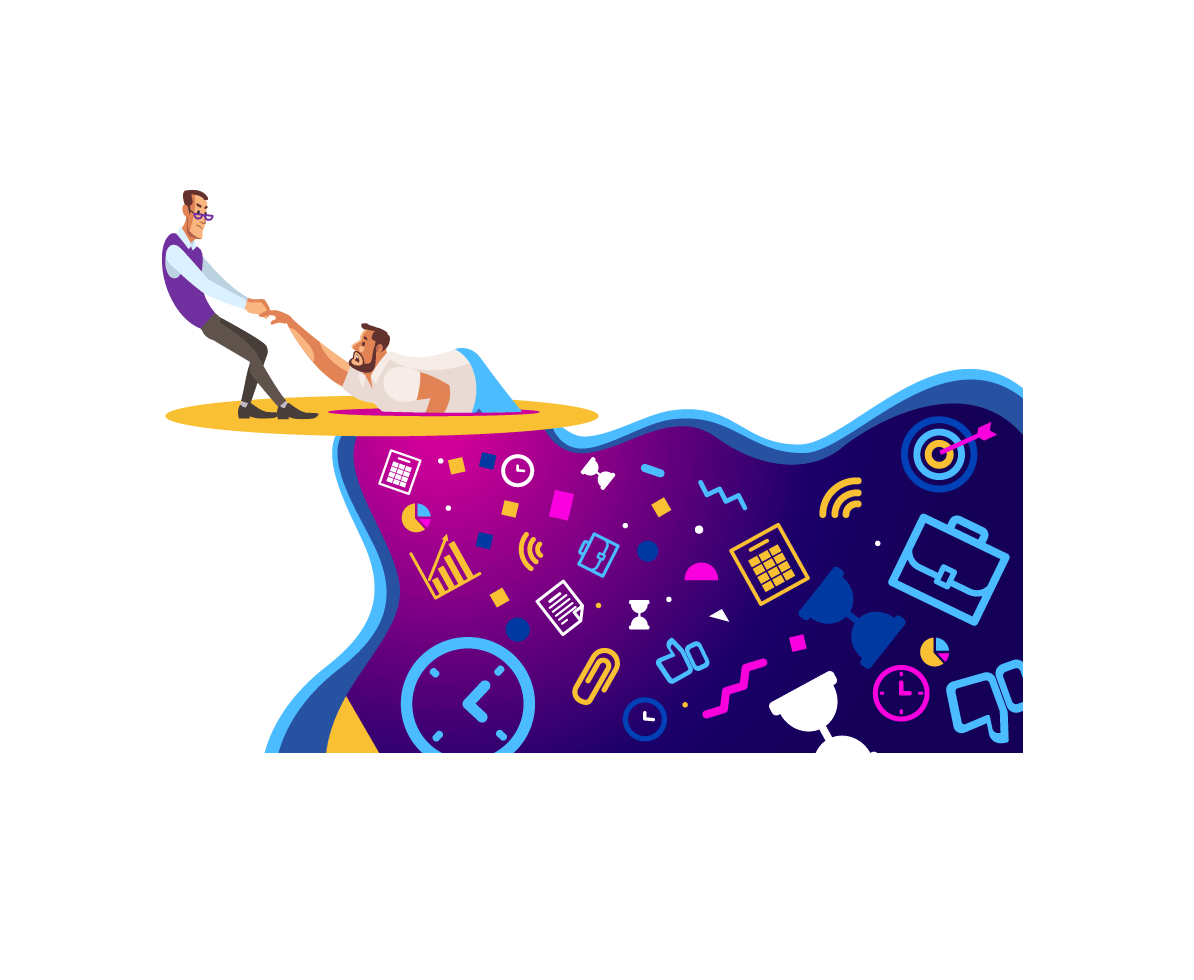 Mentoring has been around for a long time but not much has been done with it.
Frankly most mentoring programs struggle to build momentum principally because
they lack a clear focus. TEAMS changes this because chatbots are initiated inside
a conversation based on key words such as value proposition between Sales Manager
and Seller. The chatbot makes "Smart" mentor recommendations based on knowing
which skills are in-focus for development and who are the skill experts from
across a role community.
​
Mentoring will make a comeback in 2021 and will be a key focus area for L&R
and Sales Enablement leaders because it is the fastest way and lowest cost way to
accelerate skills development. Get it right and it means L&R can stop investing in
expensive global initiatives, investing instead in low coast mentoring programs that
accelerate development by capitalizing on the power of employees.
All the above is well and good; TEAMS as the platform for skills, Personalization, AI, Chatbots,
Mentoring and building a Learning Culture but there is one final building block without which
the rest will have limited impact and that's "Safezone".
​
Companies that build Learning Cultures create "Safezones" for their employees to learn.
Not only do they cordon off calendar time for learning, but they ensure employees feel
"Safe" in learning, no one's looking over their shoulder making judgements.
Safezones put employees in the learning driving seat encouraging them to be
open to receive feedback and skill suggestions from others and be authentic in the
way they complete and give feedback and manage skill priorities.
​
Safezones are enabled using technology that ensures companies meet GDPR standards
and employee feedback and skills data remains private and cannot be accessed by managers,
HR, Sales Enablement unless the employee feels safe in sharing their data.
​
​
This brings us full circle back to where we started which is 2021 will be the year of the "employee"
with companies building the learning cultures and giving employees and Managers the software tools
to truly take charge of their own skill development.
​
Alan Dowzall is the CEO at Pipe9. Alan is an Industry Skills expert having spent the last ten
years leading Pipe9 – A Skills Consulting Company and developer of Skill.me the
#1 Skills App for Microsoft TEAMS.
Much has been written already on learning cultures, Microsoft triples co.
value because of its focus on adopting a learning culture called "Growth Mindset".
So why are Learning Cultures like Growth Mindset a top skills trend for 2021, it is because
skill development does not happen without the right learning culture. Everything starts with
"Culture" as the first and enabling "C". The culture and tone for learning is set by the
leaders with regular frequency.
​
The sister to culture is "Calendar". Everyone needs space to Learn. You can leave it up to
employees to find their own space for learning in calendars that are overflowing with to-do's or,
you can be a little more supportive in terms of publishing a "Learning Calendar" for example,
learning time is set as "Every Monday afternoon" and in this time it's expected that employees
attend skill sessions orchestrated by L&R, Sales Enablement led by experts and mentors.
​
The children to Culture and Calendar are Chat, Connect and Content. "Chat" is what
we covered above, its integrating learning into the chat, the conversations that take place
between managers and employees on-the-job, every day. It is the investment in
"Chatbots" that "Connect" employees to experts and the world's best "Content" for learning.
​
In fact, bring these five "C's" together and these are the pillars for your L&R and
Sales Enablement strategy for 2021.
​
Culture, Calendar, Chat, Connect and Content.
​
​